There are various ways to monetize a blog. Here are 3 primary ways you can monetize a blog & make extra money blogging about your passion.
3 Ways to Monetize a Blog:
1.   Advertising
2.   Sell Your Own Product
3.   Affiliate Marketing
Here's a breakdown of each.
1.  Make Money Through Advertising:
If you have enough traffic (visitors) to your blog, you can charge other people to advertise on your website.  Of course, It can take quite some time to build enough traffic so that others would be willing to pay to advertise on your site.
2)   Make Money By Selling Your Own Product
If you're into cooking, you could create a cookbook. If you're into travel, you could create a travel guide. Fitness? Create a weight loss plan. Quilting? Sell your blankets. The possibilities are endless. Let's take a look at the cookbook example in more detail.
Here's an Example of How to Create Your eBook:
Let's say someone loves to cook (call her Kris). Kris posts lots of fun recipes & cooking tips on her blog. By blogging regularly, even shooting some YouTube video tutorials & sharing her content throughout social media, Kris eventually gains a substantial number of visitors to her blog.
One day Kris decides to create a cookbook with her favorite recipes & simple meal ideas. She types up the recipes in a word doc. She adds some images from pics of her food that she's taken. And then she can create an ebook cover for her cookbook.
Lastly, she converts the word doc to a PDF with a free service like this one. Now her eBook (or rather eCoobkook) is ready to go!
She charges $8 for her cookbook collecting payments through Paypal. Once someone pays, she emails the cookbook or provides an access link where the purchaser can download it from her blog. 
Alternatively, she can print & ships the cookbook. But for obviously reasons – a digital product is often preferred to a physical one (as it saves time & money).
This is an example of how you can take a passion you love to do & share anyway & monetize it online.
3)   Make Money Through Affiliate Marketing
Affiliate marketing is the most common & popular way to monetize a blog.  There are hundreds, if not thousands, of various affiliate marketing companies out there. Even Amazon & Wal-Mart offer affiliate marketing programs.
How Affiliate Marketing Works:
Affiliate marketing is simple. It's when a company pays you for referring business to them. You're an affiliate for that company. Most often, you are paid a portion of every sale made through you or your site.
Keys to Successful Affiliate Marketing:
Drive targeted traffic to your website, relevant to the topic of your blog
Blog regularly – consistently adding fresh/new content to build your subscriber base
Always provide honest opinions & reviews about products & services – never make a recommendation simply for a sale
To maximize earnings, the best programs should offer residual/passive income as well as have large upsell potential

Benefits of Affiliate Marketing
Affiliate marketing is appealing to a lot of people because you don't have to worry about creating your own product and it can be lucrative, if you know what you're doing.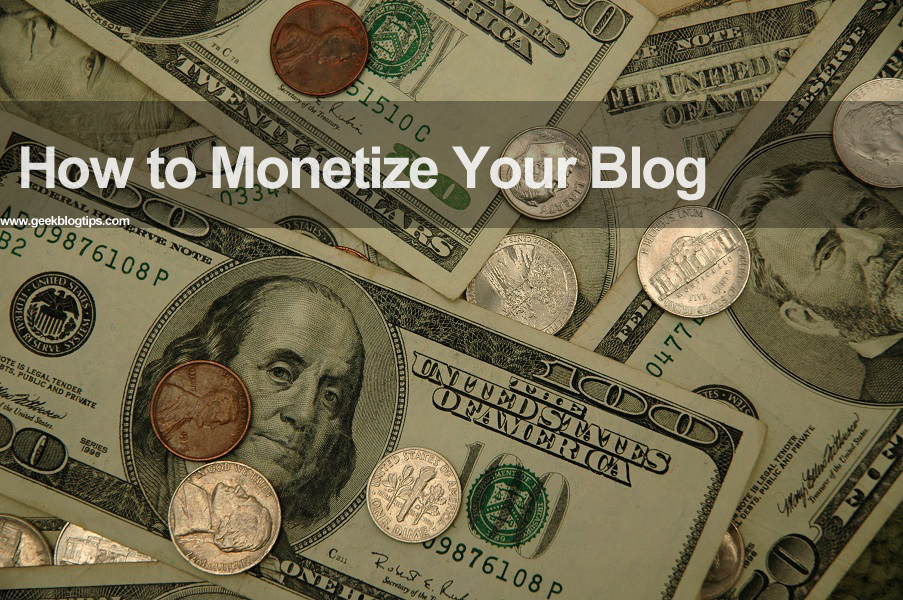 Ready to Make It Happen?
Are the wheels starting to turn? Are you getting some ideas of ways you can monetize your blog and make money online? There are really lots of ways to do it. The key is being consistent. Each method takes traffic to your blog as well as building a connection with your visitors.  This takes time.
But it's as simple as a decision & commitment to making it happen.
If you found any value out of this post, please hit the share buttons on this page now  

Want to stay up to date on the best affiliate programs? Subscribe to my email list on the top right of this page. 
To Life Without Limits,