One hurdle most people have to making money on eBay is they think they don't have anything to sell. In actuality, you don't need to have anything to sell – you just need to know where to find it.
The Art of Drop Shipping
Mastering the art of drop shipping is the key to success with eBay.
The literal definition of drop shipping is – buying products individually from a wholesaler and shipping them directly to your customer (instead of purchasing a large amount of inventory to keep on hand & dealing with a middle-man).
So how do we use drop shipping to your advantage on eBay? Let me explain. Here is the best way to sell a product on eBay.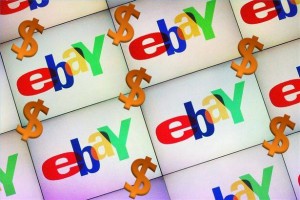 ---
How to Sell a Product on eBay (the smart way)
Find a product that is popular or has a good amount of sales volume on eBay
Find the same product on Amazon (or another retailer) where you can purchase it at a lower price, than the going price on eBay
List the product on eBay
Once it sells on eBay – then you purchase the product on Amazon (at the lower price)
Have the product shipped directly to the end buyer (there is no need for it to be sent to you)
 You keep the difference in price – this is your margin
---
You may be wondering if these steps are out of order. (Did she meant to buy first then sell? No. Sell first. Then buy).
Here's why: This allows you to hedge your losses. Why purchase an item if you don't know whether it can sell? Sell it first then drop ship it through Amazon (or whatever retail you're purchasing from).
The principle behind this process is an age-old standard in the history of American business:
Buy Low. Sell High.
(or in our case Sell High. Buy Low.)
Here's another common question.
Why would someone pay a higher price for something than they can get elsewhere?
To get that answer, we'd have to ask the millions of people that do it everyday. Most of the time, it's convenience. Believe it or not, price is not the only thing people consider when making a purchase. Often times, they just want it fast. They don't have the time, or desire, to search the internet for the best deal.
Obviously this process is simple in concept. But what about execution? What about actually making it happen.  Personally – eBay is not my primary focus, but I have done exactly what I've explained to you above. I did it for proof of concept. To see if it would work. The result? It did.
But things are always more difficult in practice, right? Right.
Words of Caution
Because it works, doesn't mean you will strike it rich overnight. Here are some things to consider when entering the world of drop shipping and making money on eBay.
Small Margins
Your margins are typically small on eBay (not always, but often). Think about it. You wouldn't be able to charge $80 for a product that only sells for $30. No one would buy it.
Lack of Fulfillment
Lack of fulfillment occurs when you sell something on eBay, then you're no longer able to find the product on Amazon. In this case, of course, you'd refund the purchase price. This is rare. What occurs more often is loss on fulfillment.
Loss on Fulfillment 
Loss on fulfillment is when the price of your product increases on Amazon above the eBay price, after you've already sold. What do you do in this case? Well – most often you should eat the loss (as long as you can handle it). You should still fulfill the order for your eBay customer. (Remember, you're dealing with real people here. Imagine how pissed you'd be if you bought a product on eBay, only to find out days later that it can't be sent). I consider this risk just a normal risk of loss that occurs in any business.
Time
It can take quite a bit of time to find the right products to sell – products that have high sales volume, good demand and a suitable price gap between eBay and your retailer.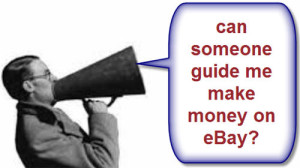 How to Minimize Your Risks
The best way to minimize your risk with making money on eBay is to get educated then test small, like I did. DS Domination is a company that teaches people how to navigate the world of e-commerce and eBay. They show you what to look out for, how to effectively search for good products, and much more. (I learned how to make my first sale on eBay through DS Domination's training system and videos.)
Learn More about Making Money on eBay
If you want to learn more about DS Domination or how to make money on eBay, just shoot me an email at a.dymally@gmail.com and I can send you more info.
Have ever sold anything on eBay? Tell us about your experience below. 
As always, thanks for stopping by.
~ To Life Without Limits ~