Read this before you start a business selling products on eBay. This will help you avoid common pitfalls and clear up misconceptions about making money the e-commerce site. The following are the 4 biggest myths to making money on eBay, according to the eBay site itself, as well as my own feedback from personal experience and observation.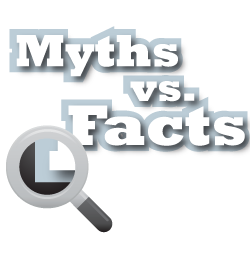 4 Biggest Myths to Making Money on eBay
---
The myths:
1. Anybody can make money on eBay
2. Anything sells on eBay
3. It's easy to make money on eBay
4. I can quit my job and make money on eBay
---
1.  This is not completely a myth…Anybody technically can make money off eBay – if they have a plan.  You can't just put up items on eBay and expect to make a lot of money. You should treat it like a serious business. Know your numbers, like your target margins,  for example. You should study the market to understand what sells. And you should always take care of your customer base. Nothing can ruin an eBay business like bad reviews from disgruntled customers. (And there's nothing more valuable than positive reviews).
2.  Not everything sells on eBay. Items that you can ship cheaply tend to sell much easier. But these products also tend to have smaller margins. It's a give & take.
3. While the concept of selling on eBay, is in fact easy, the execution is not so much. It can take time to learn the art of searching for the right products, and time to build a strong seller reputation on the site.
(For a step-by-step on how to make money on eBay check out this article or for more information & formal training on running a profitable eBay business, email me at a.dymally@gmail.com.)
4. Don't quit your job yet. While some people do make selling on eBay their full-time gig, for most, it is a cool way to make extra income, without leaving the house.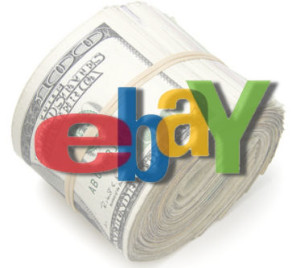 Common Mistakes to Avoid in your eBay Business
1. Bad customer service – Because the sales transactions are completed online, and not face-to-face, it's easy to forget you're dealing with real people! When someone places an order with you, they are not worried about any challenges you may face with fulfilling the order. They just want the product shipped, and shipped quickly. Bad reviews can be very damaging to an eBay business. Just like rave reviews can be a big boost. Always focus on having clear communication with your customers & ship products timely.
2. Spending too much money on listings. A good description and good pictures (which are free in your listing) often go much further than a fancy border or other extras that eBay offers sellers in their listings. Don't spend too much on your listings.
3. Not marketing your items correctly. Keywords are everything. You have to think like a consumer. Consider keywords that a customer would type in the eBay search bar, when looking for your item. It is important to put these keywords in the item heading, as well as the description. This will increase the changes of your product showing up when they do their search.
4. Stocking up on too much inventory. Stocking up on too much inventory can bankrupt your business. Hedge your losses by following this smart approach to selling on eBay (Sell first. Buy second.)
In conclusion:
Start small. Don't overwhelm yourself trying to strike it rich overnight. When you get more experience you will learn how to gain a competitive advantage with smart listings.
~ To Life Without Limits ~