So I was thinking about getting my MBA (literally out of boredom). Lol. I know it sounds crazy! But I was in a group meeting/learning session at work the other day. The purpose was to share what's going on in various parts of the department. It was then I realized – I like to learn! Lol.
Call me a nerd but I always liked being in a learning environment. I also like meeting new people, exchanging ideas, setting and achieving new goals, yatta yatta. SO I decided – heck, why not go to business school?
A little background: My former boss told me on numerous occasions she thought an MBA was a great idea. I never gave it any thought because a) it's too damn expensive and b) I told myself I'd "make it on my own."
Well the desire for a new challenge and, well, boredom lead me to consider checking into it.
I live in Baltimore so I searched John Hopkins B-school tuition rates.
Here's what I saw:
Cost of John Hopkins Carey Business School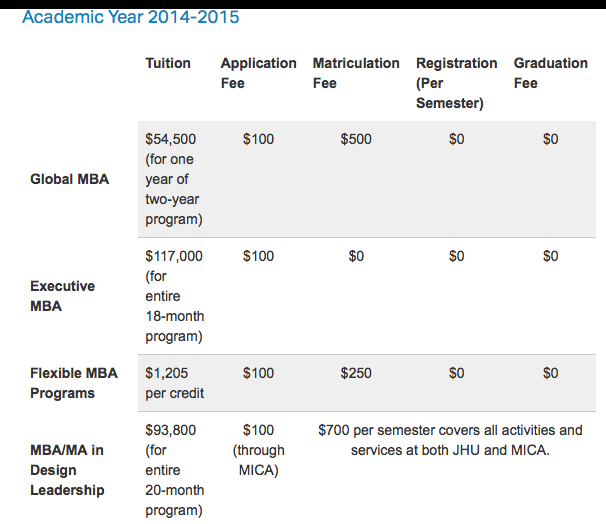 Over $100k in tuition!
I was right.
It's too damn expensive!
(Sorry to all my comrades out there paying Sallie Mae. I feel your pain).
It's too bad. If it weren't for the price, I'd probably go – just for the mental exercise, experience, achievement & new connections.
What say you about the B-school?