3 Ways To Make Quick Money Online
If you're looking to make some extra cash from home, here are 3 ways to make quick money online.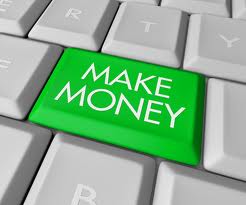 Freelance Marketplaces/Labor Exchanges
1. Write Articles for Cash (Odesk.com, elance.com, freelancer.com)
If you like to write, there are numerous websites where you can earn money in exchange for writing articles for others. These websites include Odesk.com, elance.com & freelancer.com
On these sites you can place your going rate, either by the hour, or by the assignment, and be contacted by someone looking for a writer.  You can also search jobs that have been placed on the site & submit for the jobs that interest you.
If you're "hired" then you will be paid the agreed upon fee once the article is complete.
Most articles range from 500-700 words. The "employer" will provide guidelines on the desired topic & scope of the article.
Often times, the individuals hiring article writes are internet marketers who maintain websites or blogs. They add the fresh content to their site &/or submit it to article marketing websites. The more relevant content a marketer put out on the internet, the more traffic they will likely be able to generate to their site in the long run. To save time, they often contract out to other writers to generate content.
You can build relationships on these sites and become a long term or regular contractor for ongoing jobs.
In addition to writing articles, there are tons of other "jobs" available on these sites – like keyword research, clerical work, virtual assisting, design work and much more.
Personally, I prefer to establish automated or residual income streams rather than fee for service work. So let's check out some of those quick online money options.
Affiliate Marketing
2. Market MCA
MCA is a quick money maker because it has such a low price point to get into, it offers a basic service everyone needs and it pays significantly more than it costs.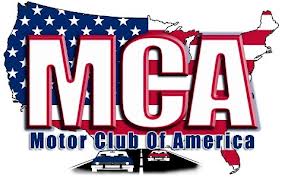 MCA (the Motor Club of America) is a company that is known for offering road side assistance (plus a slew of other protection benefits & discounts). When an individual purchases an MCA memberships, they enjoy all the MCA benefits for the duration of the time they maintain their membership. Membership costs $20 per month. (Except the first month of membership which is $40).
Here's where the cool part comes in. MCA pays its members an $80 referral fee each time they refer a new paying member. This makes it extremely attractive to many people. Even just referring one new member per month & you're in the black for your business.
Even knowing all of that though, I did not start to market MCA, UNTIL I found a SYSTEM that did it for me (Generally speaking, it's not really effective for me to manually follow up with people one by one nor to repeatedly explain to different people how MCA works).
I use this system & it does all of that for me. I was able to "double my money" within 24 hours of marketing this program. We like that.
Blogging
3. Blog with The Empower Network
The Empower Network is by far the most powerful income opportunity listed here. It can provide quick funds, yet it can also create a long term, life changing residual income.
The Empower Network is a viral blogging platform. In addition to providing ready-to-go, no hassle,  professionally designed, search engine optimized personal blogs for only $25/mo, the company specializes in marketing training (best in the industry) and leadership development.
What is taught within the Empower Network can take someone from having little to zero  knowledge about online marketing & making money online –  to being able to build  success online in any type of business. Of course if you plug into the training & treat it seriously. You'll also be surrounded by some of the top marketers in the world & be able to personally network with them at live company events.
Here is my Empower Network blog.
For more on the Empower Network click here.
To read my complete Empower Network review click here.
3 Ways To Make Quick Money Online
Any of these strategies can be used to day to begin to generate some quick money online. Have you used any of the tools or sites above? Do you have others you'd like to add to the list? Please feel free to comment below with your experience or feedback.
If you found ANY value out of this post, please hit the share buttons on this page.
Live Life By Design,
Alice Dymally